How Amazon has impacted the Arizona economy
Article originally posted on AZBigMedia on January 6, 2021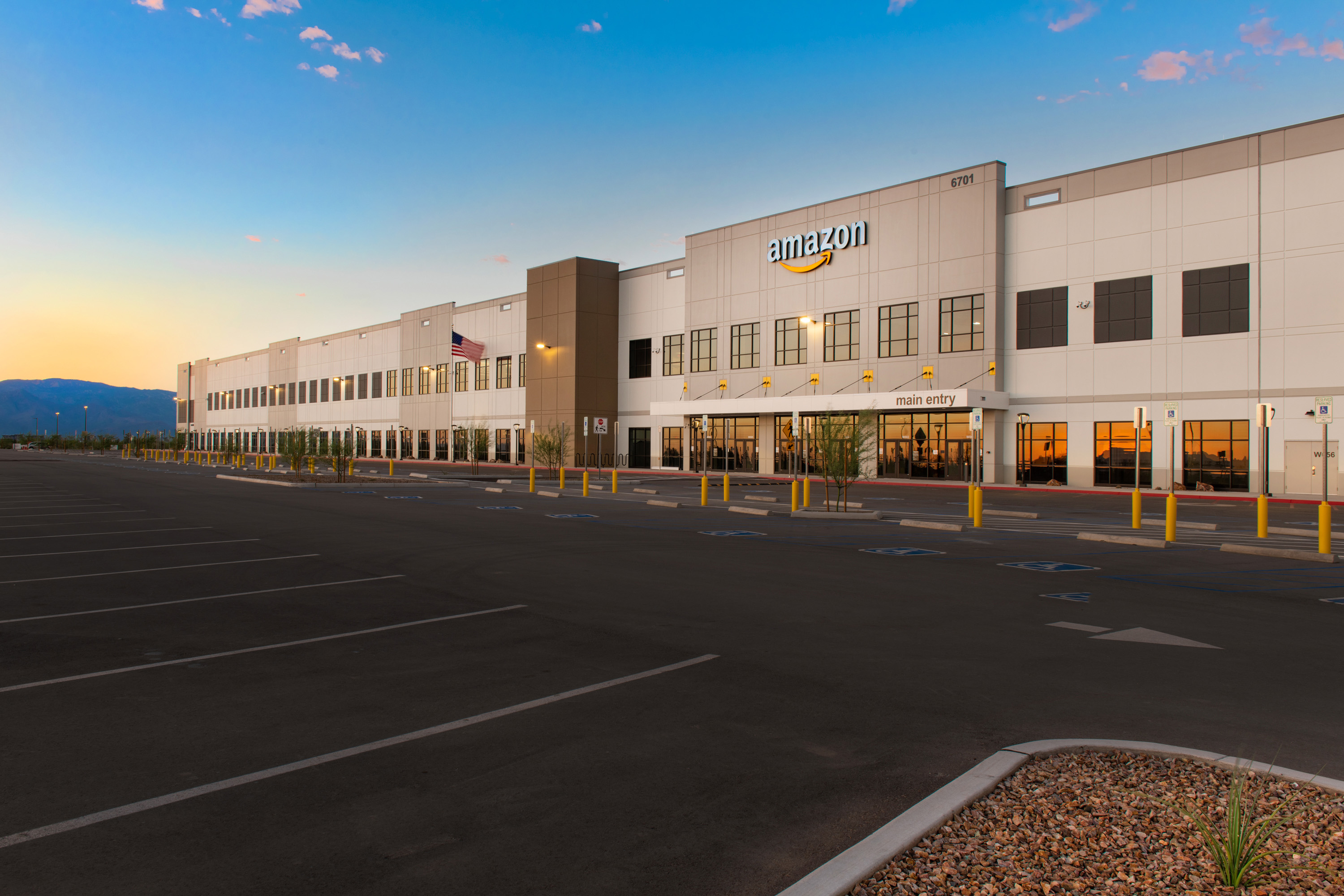 Above: According to research by MWPVL, a specialized supply chain, logistics and distribution consulting firm based in Montreal, Quebec, Amazon facilities account for more than 12 million square feet spread among 32 facilities in Arizona, with more facilities in the works.
You're not mistaken if you feel like you're seeing a new Amazon fulfillment or delivery facility pop up every few months in Arizona — specifically, the Greater Phoenix market. In fact, the company is on pace to average one new facility each month in the market during 2020, with 12 new locations beginning operations during the calendar year and three more facilities ready to come online in 2021.
"Growth and expansion is based on demand. Amazon's business continues to grow exponentially, and with it, Greater Phoenix is a beneficiary," said Chris Camacho, president and CEO of the Greater Phoenix Economic Council "Greater Phoenix is the perfect location for distribution because of our infrastructure, talent pool, low business costs and advantageous operating environment. Businesses in Greater Phoenix can serve more than 33 million consumers in a single days truck haul, our shipping costs to California are up to 75 percent cheaper than other Mountain West markets and we have the third largest labor pool in the western U.S."
Relative to population, Arizona was Amazon's most active market in 2020, which was the most active the company has been in the state. Since 2017, Amazon has opened 20 facilities in Arizona, and according to Amazon spokesperson Lisa Guinn, the number of full- and part-time employees will be more than 20,000 statewide by the end of 2020 and those numbers grow each year. All of this growth in the market has taken just 13 years from the time Amazon opened its first facility in the state in 2007.
"Due to the nature of its business, Amazon has quite a significant footprint statewide," said Sandra Watson, president and CEO of the Arizona Commerce Authority. "For example, just recently the company announced expansion plans in several Arizona cities — Avondale, Chandler, Goodyear, Mesa, Phoenix and Tempe. These new sites in the Phoenix metro area will support customer fulfillment and delivery operations. It's a large-scale undertaking, and we are grateful for the company's continued investment in Arizona."
Amazon also announced plans for a 90,000 square foot Phoenix Tech Hub expansion at 100 Mill in Tempe, which will bring more than 500 new jobs to the community.
"Amazon more than doubled its workforce in Arizona between 2017 and 2020," said Camacho. "Since 2010, Amazon has invested more than $11 billion in Arizona and added more than $9 billion into Arizona's GDP. Additionally, there are more than 10,000 small and medium business sellers and independent authors in Arizona that are growing their business with Amazon."
"Whether it's food, drink, e-commerce, industrial distribution, UPS, FedEx; this Valley has been such a beneficiary and is going to continue to be thanks to e-commerce," added Chuck Carefoot, senior vice president of construction for the Southwest Region for Ryan Companies US, Inc., which completed an 857,000 square foot Tucson facility for Amazon in May of 2019. "I think we're in for some good times."